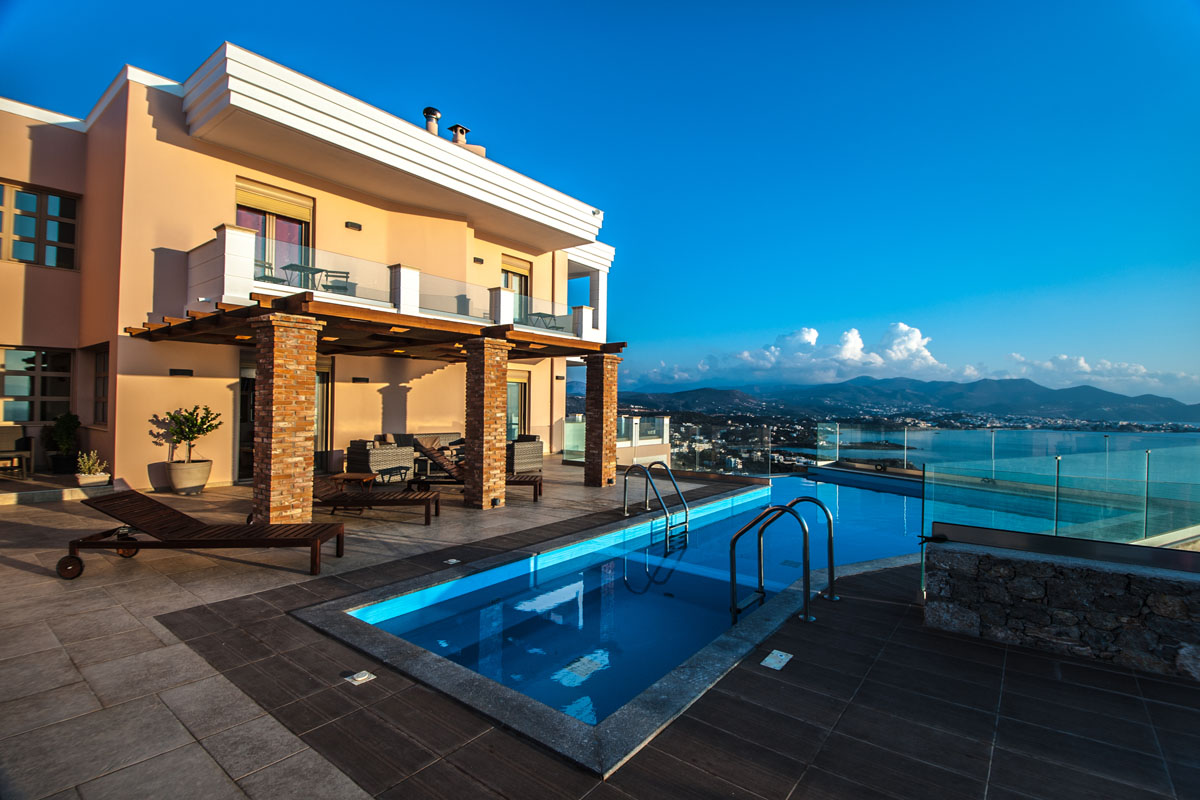 4 reviews for Infinity View Villa
George
United Kingdom
Review submitted on Friday 20th September 2019
Spotless, spacious and well furnished. Beautiful outdoors area with pool and exceptional views. Location perfect for exploring this part of the island. Owner - Kostas - very friendly, helpful and accomodating. Will definitely be back.
scottyaussie
Australia
Review submitted on Thursday 1st August 2019
"Amazing view and location, but need a car"
The most incredible view and house. Huge with all amenities and amazing pool. Host couldn't be better. Great family stay with loads of space. It is at the very top of a hill so you can't walk to anywhere, but with a family we had a Mercedes van which our host helped to arrange at a super competitive price. Close to Agios Nicolaus and some good beaches. Master bedroom is huge and the others OK, but the 4th bedroom a bit small - fine for small kids. Hardly in them though! You will have a great time.
Aimée
United States
Review submitted on Monday 29th July 2019
Kostas was lovely and very responsive to our needs, the property is gorgeous, and the added items in the fridge and pantry were a thoughtful touch. Thank you for a wonderful stay! Kostas was fantastic, the property is gorgeous, and the added items in the fridge and pantry were terrific. The only thing missing was cooking utensils (no spatula, ladle, etc.) which made cooking a challenge, haha. All in all a great stay!
artur
Russia
Review submitted on Friday 14th June 2019
"great villa at a great location"
thank you so much !!! very nice villa !!! Kostas - real man !!! all that could be done for us, he did ! thank ! ALWAYS need a car if you are planning this villa, a very high lift. but the view !!! just amazing !!